What Clients Are Saying About Turf Team Lawn Care
Tony is just the best. I have been having Tony cut my yard for 3 years now and my yard has never looked better. I had always taken pride in mowing my yard to keep it looking good. I had hip issues, found Tony online and have never regretted it. He is a kind gentleman and I always look forward to Mondays. When the pandemic hit, Tony and his wife kept things going to take care of their customers. The trim job he does each week keeps looking so good, I have not needed any edging since. Thank you.
My wife and I are extremely pleased with the services we received. They have always been responsible, respectful, and professional.
After observing for a year the lawn care service they provided to a neighbor's property, in April 2017 I contracted with Turf Team for residential (front & back yard) lawn care service. My wife and I have been extremely pleased with the service provided by Turf Team. Tony and Kevin are professional, thorough, and personable in the service they provide and at a very reasonable price. Lawn cutting, edging (to include flower beds, fence lines, pool deck, patio, driveway & walkway), and clean up; their total service is first-class! I highly recommend the lawn care service of Turf Team.
Get a Better Lawn, Guaranteed!
Everyone deserves a beautiful lawn, but not everyone has the time for yard work. That's where Turf Team Lawn Care comes in! Our lawn care professionals will take care of everything, perfecting and maintaining your lawn from root to tip. We'll give you the beautiful, healthy lawn you deserve—guaranteed!
Lawn Care in South Dayton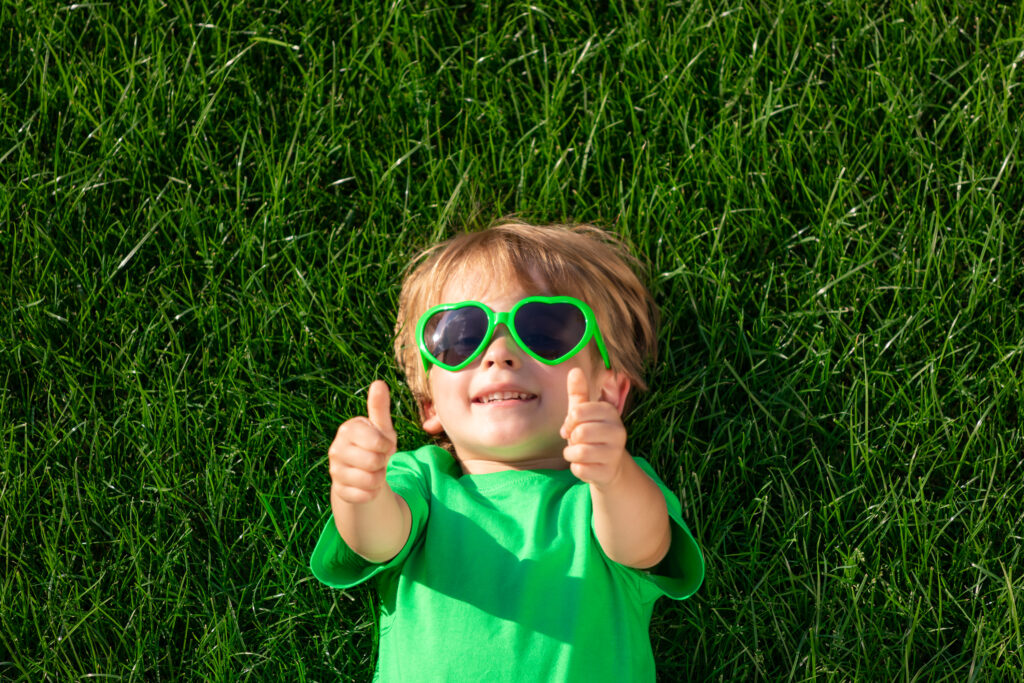 Our lawn care is designed to meet your property's specific needs. Our lawn care programs are tailored specifically for your lawn.  Whether you have thinning grass, bare spots, or are being affected by the many common weeds in Ohio, we have the solution for you! Turf Team Lawn Care provides:
Pre-emergent weed control: Our high quality products target grassy weeds before they germinate, stopping them from growing
Post-emergent weed control: We use a variety of products specifically designed to target broadleaf weeds
Fertilization: We begin fertilizing just before growing season, in late winter and early spring, to ensure your grass has the nutrients needed to reach its full potential.  We strategically apply fertilizer throughout the remainder of the year to keep your turf thick, green, and healthy
Grub control: We'll prevent grubs from destroying the root system of your grass, stopping the damage before it occurs.
Aeration: We perform a core or liquid aeration to reduce soil compaction and minimize thatch build up allowing more water and air to reach the roots and improve the overall health of your turf.
Tired of mowing your lawn, just to have the dandelions pop back up the next day? Upset that you or your family keep getting stung on their feet by bees in the clover? Have you got thin areas in your turf or turf that isn't lush and green? What about the fast growing, neon green "grass" (nutsedge) that grows more quickly than your regular grass? Lets not forget about the unsightly crabgrass that takes over your lawn…
Are you ready to solve all of these problems so you can get back to enjoying your lawn? Turf Team Lawn Care is here to help!
Pre-emergent applications to prevent crabgrass and other grassy weeds from germinating
Post-emergent applications to eliminate dandelions, clover, nutsedge and other broadleaf and grassy weeds.
Fertilization applications to feed your turf and to provide a well developed root system for a beautiful, lush, green lawn.
Grub control applications to reduce the amount of grubs in your turf, keeping your turf root system safe from becoming a feeding ground from grubs.
Yearly turf aerations to make water and nutrients easily accessible to the grass roots to make your turf healthier.
Awesome Turf Without a Contract
Turf Team Lawn Care truly believes that you should be ecstatic with your lawn care service. You should never be forced to keep a lawn care service if you are unhappy.  If we are providing extraordinary lawn care there should be no reason why you would ever want to cancel. That why we do not require contracts for our residential clients.  With Turf Team Lawn care, you pay as you go and you can stop service at any time, for any reason.
Turf Team Lawn Care Guarantee
We want you to be totally satisfied with our service. If for any reason you aren't happy, just let us know within 24 hours of the service and we will come back to fix it. If we still don't get it right, you owe us nothing. It's our guarantee that you will love our service, or you won't pay a single cent.
Our services are available in the following areas:
Bellbrook
Centerville
Kettering
Springboro